Welcome to the pages of the Buddhist community Ngakde, whose goal is to explore and learn Tibetan Buddhism in a systematic study.
The basics form the study, consisting of lectures on philosophy, practical instructions on meditation, independent practice and rituals performed together. The content of the study is compiled by Ugyen Rinpoche, who knows how to convey traditional Buddhist teachings in such a way that they can be understood and practically applied in our time and culture.
For Beginners
Entering the Buddhist world can at first be a bit overwhelming. There are a lot of new terms and many unfamiliar concepts, some of which can be quite confusing. That's why there are regular introductions to Buddhism and meditation at our Center Tharpaling. Here we also hold retreats, seminars and lectures and there is always someone to answer questions. If you come from further away please also cheyk out our Regional Centers or contact us via email.
Rinpoche maintains a Reading List with literature on different topics and recommends to read the books in the given order.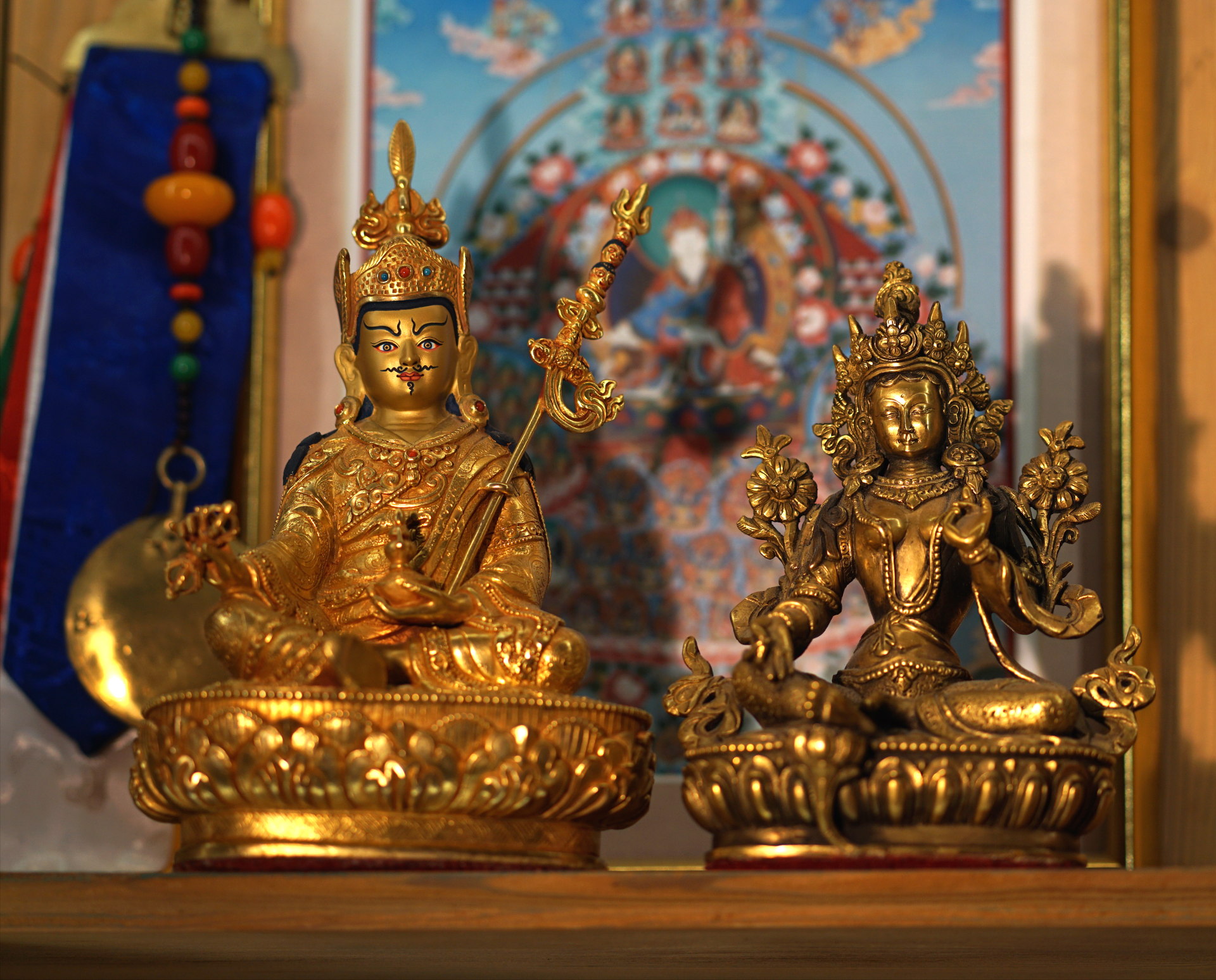 Ngakde ‐ Meaning
In the old Tibet, Buddhists lay practitioners are called Ngakpas. Ngakpas have a family and household, have a job and integrate Buddhism into their daily lives. On the one hand, this is easier because Ngakpas do not have to follow the same extensive and complex vows as nuns and monks. On the other hand, it is also more difficult because there is no clear, regulated monastic everyday life, which makes it easier to follow the Buddhist principles and live accordingly. Ngakde is just the name for a community of Ngakpas.
As an international organization Ngakde has branches in Europe and Canada. Under the care of Ugyen Rinpoche, the members of Ngakde cultivate their spiritual development through traditional training and meditation. The association works to create enlightened communities that help people transcend their fixed and one-sided material lives.
Our members come together to receive philosophical and spiritual teachings and participate in regular group meditation. Members receive personal guidance in their development, study and come to practice in undisturbed retreats in the Center Tharpaling.
Roots
The beginnings of the Ngakde Buddhist Association date back to 2001 when the first Ngakde center, Drubde Nyernga Thugtsel Ling, was founded by Ugyen Rinpoche according to the empowerment of Khetsun Sangpo Rinpoche.
The Yogas
The yogas of the Ngakpas are designed to meet the needs of all who wish to practice the Dharma, regardless of age, education, gender, or social standing. This is why these practices are among the better known Buddhist practices in Western society.
For newcomers
Entering the Buddhist world can at first be a bit overwhelming. There are many new terms and a lot of unfamiliar things, some are even confusing. That's why we regularly offers introductions to Buddhism and meditation in our Center Tharpaling. Tharpaling is also the center for retreats, seminars and lectures and the home of our resident teachers who will alsways be happy to answer your questions. Come and visit us.