Regional Groups
Develop Wisdom and Compassion - Build Enlightened Communities
Regional Groups
The Sangha meets regularly in regional groups. These organize meetings, philosophical and spiritual teachings, regular group meditation, and pujas (Buddhist meditation rituals).
Important Notice: Due to the pandemic, most centers will remain closed until further notice! Where possible events are streamed Online. Please contact the regional groups directly for more information.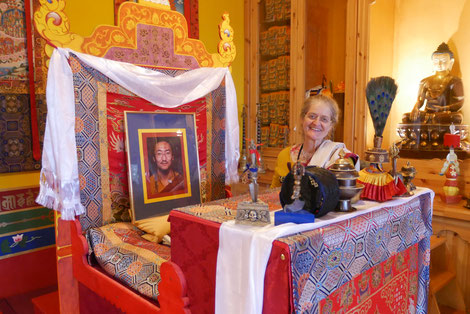 We practice Buddhism seriously to permeate our whole life, not as an activity separate from everyday life. Therefore, members of the Sangha and interested people meet regularly in the regional groups in Germany, Austria and Canada. In this way, the mission statement of the association ‐ to Develop Wisdom and Compassion in order to Build Enlightened Communities ‐ can actually become reality. Everything starts with our own practice first. Only when we have realized wisdom and compassion can we bring them into our daily lives, where especially today they are so urgently needed.